Upcoming Events
For details of upcoming performances please consult our Events page.
Hiring the Unicorn Theatre
We are delighted to offer this historic 92-seat theatre for hire to community groups interested in a venue to stage ceremonies, conferences, comedy, music concerts, theatre and other events.
The Unicorn is home to the Abingdon Drama Club (ADC), the Studio Theatre Club of Oxford (STC), the Atomic Theatre and Roy Peach Productions. ADC and STC typically stage four amateur dramatic productions in the Unicorn each year, while Atomic and Roy Peach are new ventures moving up to two productions annually. The Unicorn has also featured performances by for example Cream Tease and Music at the Unicorn.
Theatre features:
Heating, and therefore available year round
Seating for up to 92 persons
48 spotlights and surround sound audio for an unforgettable dramatic or music event
Equipped with wifi
Our site licence for alcohol sales allows you to host a bar in the Checker, or we can provide bar service for you
The theatre can be booked for one day or more depending on your requirements.
Fees vary based on your needs. Reductions are available for rehearsal days and/or arrival and departure days. Technical support, if needed, is available from the theatre manager at a reasonable additional rate.
We are incredibly lucky to have the Unicorn Theatre as a venue for music in Abingdon. The theatre, with its excellent acoustics, and the Abbey Buildings have a unique atmosphere which is loved by both performers and audiences. What better place to perform traditional music than a building with such character and history. We are indebted to the members of the Friends of Abingdon back in the 1940s and 1950s who had the extraordinary imagination and energy needed to save these wonderful buildings and to create the beautiful little Elizabethan style theatre.

– Mike Ward, Chair, Music at the Unicorn
The Studio Theatre Club has been staging plays at the Unicorn Theatre for thirty years. We staged the world's first-ever dramatisation of the work of Sir Terry Pratchett here. We've been delighted that our shows have drawn audiences to Abingdon from all over the UK and Europe.

The picturesque buildings add immensely to the audience's experience.The Unicorn's atmospheric, medieval architecture and its mock-Elizabethan stage are a delightful challenge. Its intimate auditorium makes live performances a truly integrated experience for our audiences.

– Stephen Briggs, STC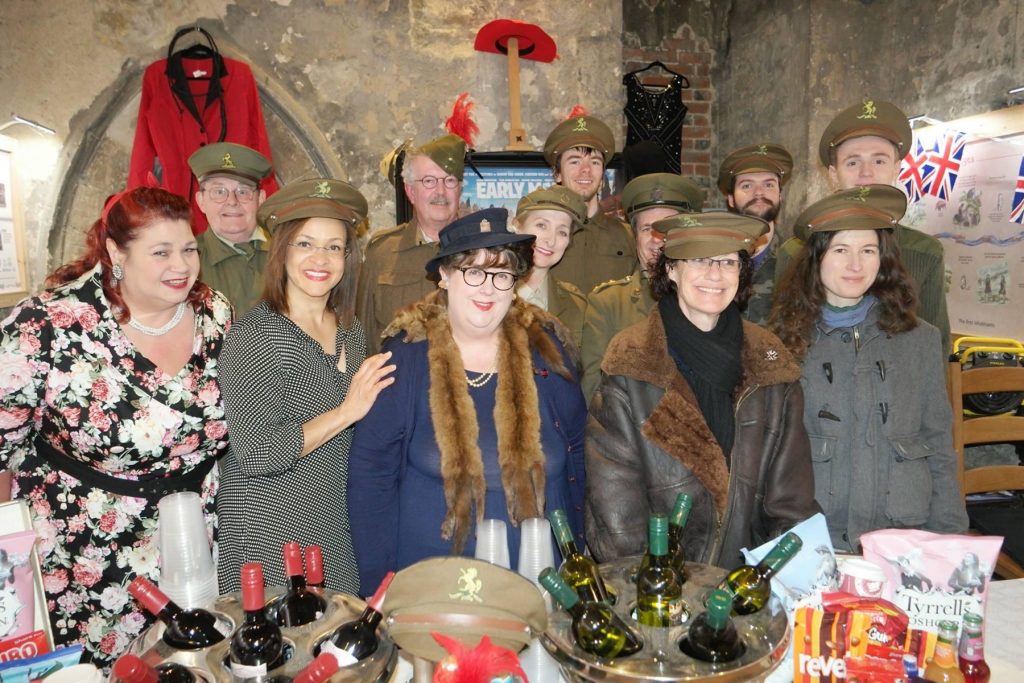 Please get in touch
For more information, for a personal tour or to book your dates please contact us.
Email: bookings@abingdonabbeybuildings.co.uk
Phone: 07513 619034
School bookings
The Unicorn Theatre is a popular venue for local schools to showcase student productions of drama or music. Rehearsal days are available, and schools presenting productions to parents may qualify for greatly reduced rates. If you are affiliated with an Abingdon school, please contact the Curator as above to discuss how we can help your students have the experience of a lifetime performing in the medieval Abingdon Abbey Buildings.