Welcome to Abingdon Abbey Buildings
a place at the heart of the history and community of the ancient town of Abingdon-on-Thames
AT THE HEART OF THE COMMUNITY
Monastic foundations
In the Middle Ages, Abingdon Abbey was one of the richest monastic foundations in the country, and regularly welcomed royalty and the nobility. But in 1538 it became one of the first victims of Henry VIII's dissolution of the monasteries. The ecclesiastical buildings, including the great abbey church of St Mary, were demolished and the masonry was used as building material. All that remained were the abbey gateway and its adjacent buildings and the domestic buildings.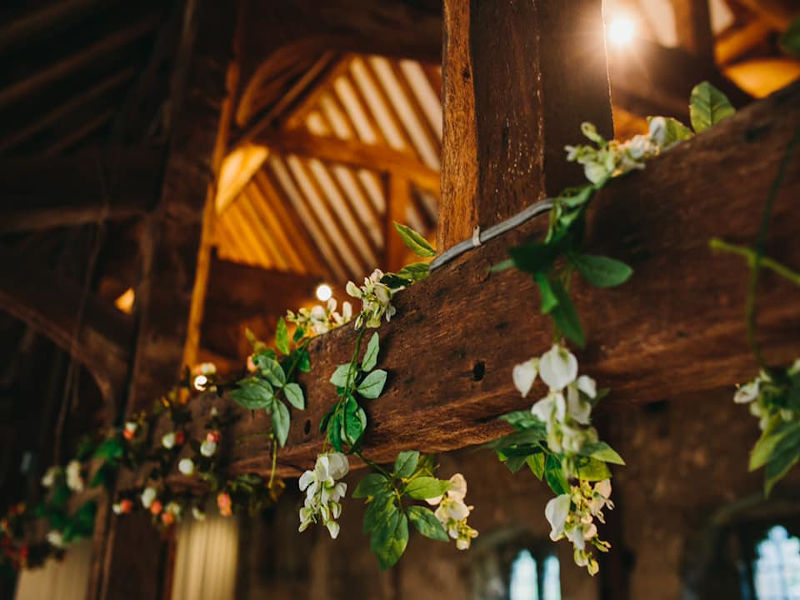 Standing the test of time
The domestic buildings of the abbey, today's Abbey Buildings, survived because of their commercial value. The quality of craftsmanship of these robust buildings is evident in the magnificent timber roofs and stonework, dating from the 13th, 14th and 15th centuries. They have truly stood the test of time, going through many changes of use from corn mill, to granary, to brewery and eventually to housing.
Disrepair and … demolition?
The Buildings faced another crisis in the 1940s when they had fallen into disrepair and were scheduled for demolition. They were saved by the founders of The Friends of Abingdon and are now recognised as the most important heritage buildings in Abingdon—a national scheduled monument, architecturally Grade I listed.
Community engagement
Apart from being a precious heritage site, the Abbey Buildings have evolved into a vital community asset. They contain the Unicorn Theatre, the only theatre in the town centre, and they host a range of social events, festivals, concerts and plays. The romantic historic atmosphere appeals to wedding couples, and the fine acoustics are recognised by musicians, actors and audiences alike.