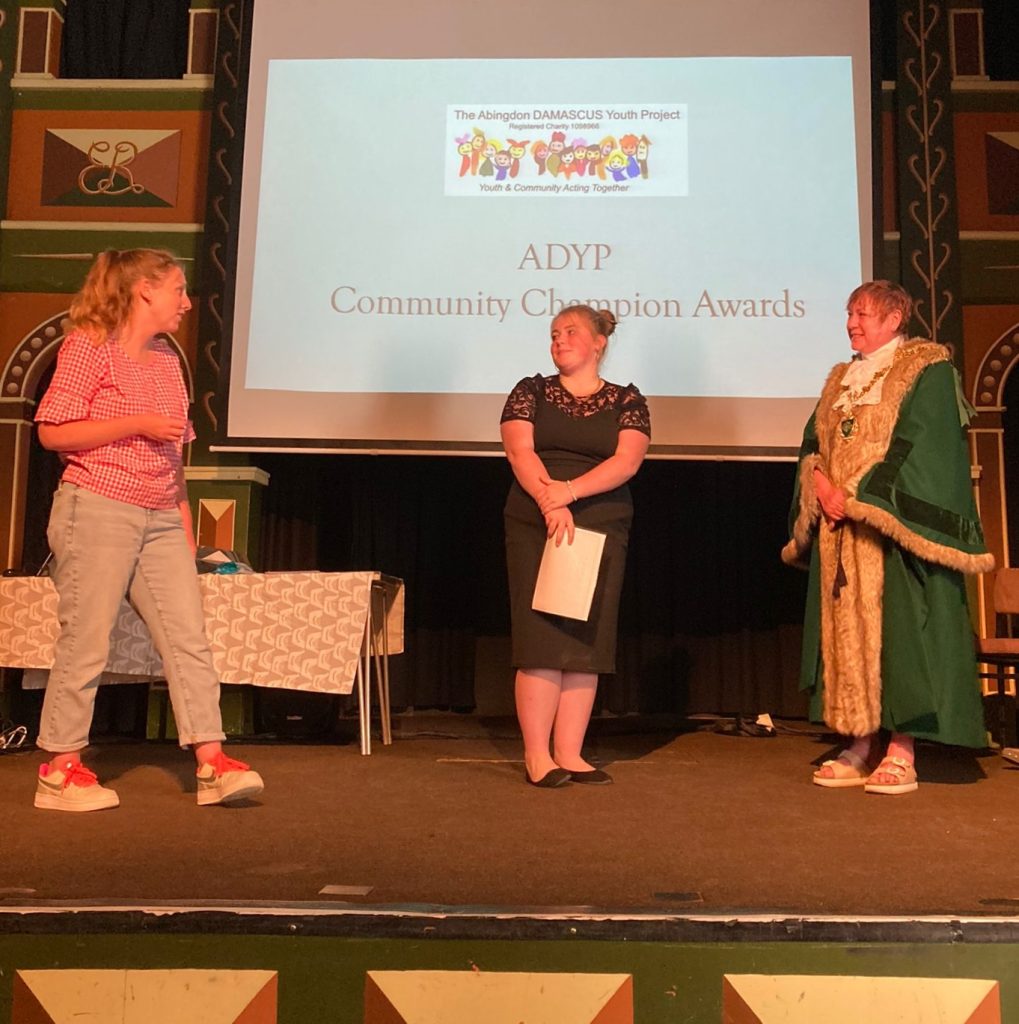 Since the early days of restoration in the 1940s, the Abbey Buildings have been used for a wide range of activities and events. The creation of the Unicorn Theatre in 1953 enabled public meetings to be held in an auditorium, and the buildings have become an increasingly important community asset. At present they are one of only two buildings available for civic and community gatherings in Abingdon town centre.
The Buildings are appreciated by many diverse audiences from Abingdon and the surrounding area. They might enjoy exploring history, the tranquil surroundings, music and drama, cinema, festivals of many kinds, exhibitions, and public meetings and talks, or important family events such as wedding ceremonies, receptions, and parties. We now have art classes here twice a week and a course in organic gardening starting in spring 2022.
A variety of groups of all ages from many organisations and locations visit the Buildings each year to see the historic remains of the abbey. With the help of our dedicated volunteers, we typically welcome almost two thousand guests on our regular Open Days and scheduled tours.
Click on an image to view a larger version and the gallery, and the X to close the gallery
Given the current limited access and services within the Buildings and (other than the Unicorn) their availability only during the warmer months, their role as a vital community asset is a real achievement. The Buildings Trust intends to build on this success by strengthening present community partnerships and developing new ones.
However, none of this will be possible if the planned Enhancement Project, which will future-proof the Buildings by enabling them to be accessible to all and available year-round, is unable to proceed. Without these essential repairs and improvements, the condition of the Buildings will continue to deteriorate, and within 10 years will be in a parlous state with insufficient income to remain open.
Would you like to join our team of volunteers?
You could help to support our festivals, particularly the Abingdon Craft Fair and the Abingdon Beer Festival
Inclusivity and future partnerships
The Abbey Buildings Trust has developed a wide range of community and commercial partners over recent years. However, usage of the Buildings, and hence inclusivity, is limited by their inadequate accessibility and services. Therefore, the Trust is planning for the future and is developing existing partnerships and forging new ones that will flourish once the Buildings are enhanced.
Partnerships in development cover a wide range of activities, ages and diverse groups and more are being planned. Several groups plan to be involved in more than one area of activity.
Initiatives in wellbeing activities include partnerships with Age UK (design brief input and activities); Healthy Abingdon (therapeutic activities); Abingdon Carousel Family Centre (mother and children's groups); Ewan Norrie Wellbeing (delivering training in health and fitness, yoga and mindfulness); Seasons Art Classes; heritage education placements with RAU Cultural Heritage; the University of Oxford Department for Continuing Education (engagement in history, archaeology and architectural history); and a diverse cinema programme with the Abbey Cinema.
Skills training in gardening and heritage building with Abingdon & Witney College (further education); Oxfordshire Adult Learning; and Aspire Community Enterprise Oxford.
Theatre management and presentation skills with The Abingdon Bridge; SOFEA; and the Pegasus Theatre.
Heritage visitor management and volunteer archaeology with Yellow Submarine Youth Projects and the Abingdon Damascus Youth Project.
Encouraging a sense of place working with the Abingdon Schools Academy (secondary and primary schools); Abingdon Town Council; South Abingdon Community Network; and Old Station House Residential Home.
We want to ensure that the Abbey Buildings contribute towards making everyone's lives in our community better and so if you are a community-based organisation, especially one involved with young people and the most disadvantaged, why not come along and have a look at the Abbey Buildings and what they have to offer. Please get in touch with the Curator and help us to help your group!
All this activity will enable the Abbey Buildings to be more resilient, providing a stronger income by having a wider visitor and user base and also opening all year round. Becoming energy efficient, carbon neutral and biodiverse will save costs, enabling the Abingdon community to experience and enjoy these wonderful Buildings for generations to come.
These partnerships are supported by Abingdon Town Council and the South Abingdon Community Network.
The Abbey Buildings are at the heart of the community and the civic life of the town. They provide a memorable place for ceremonies and events. However, their use is limited by the lack of access and only being usable in the summer. So, the Town Council strongly supports the planned Enhancement Project. Once complete, the Buildings will play an even greater role in defining Abingdon's identity and economy by driving footfall to the town.

– Charlie Birks, Abingdon Town Mayor
Abingdon's Abbey Buildings are unique. They are the oldest buildings in the town but are still usable today although in a limited way due to their condition. They are an important community hub hosting so many local activities and enabling charities, particularly those for young people and the disadvantaged, to experience real history and heritage, often for the first time. I know from comments how these Buildings can inspire, and they will provide even more when the Enhancement Project is complete. We wish them every success.

– Jenny Bowley, Sovereign Community Development Officer and Co-ordinator South Abingdon Community Network
Holding your events at the Abbey Buildings
The Buildings are available for hire by private individuals and organisations for parties, ceremonies, meetings, conferences and other events. Some events, such as the annual Craft Fair in October and the Abingdon Beer Festival in December, are sponsored directly by the Abingdon Abbey Buildings Trust.
We have had several large parties in The Long Gallery. Each has been a fabulous event, in large part thanks to the wonderful building and grounds. It is the most spectacular place to have a party. The building is simply stunning, and an incredible piece of living history.

– MC
Almost twenty weddings are held at the Abbey Buildings between April and September each year.
It's the most beautiful location, it still gives me goosebumps to think we actually got married there.
Four local amateur drama clubs call the Unicorn Theatre home, and there are several one-off performances of drama, music, and comedy in every season. Music at the Unicorn sponsors nine folk music concerts in the theatre from September to May.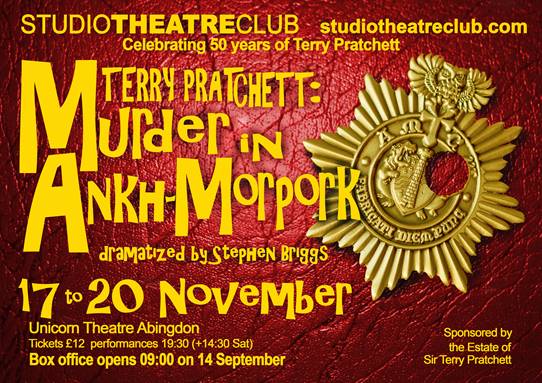 Visiting us
The Abingdon Abbey Buildings are regularly open to the public for heritage visits, and we frequently welcome groups and schools for guided tours.
The Buildings also host a variety of events throughout the calendar year in the Unicorn Theatre, the Long Gallery, the Lower Hall, and the Gardens.
Browse our poster and picture gallery